Allgemein
Israel was for a long time on my list and finally I went there in 2019. It was a pleasant and relaxing visit. It´s easy to get aroung using public transportation, train and bus. I stayed in Tel Aviv and in Jersualem and from there visited Akko (Acre), Haifa, Jericho, Masada and took a short trip to Bethlehem in Palestine.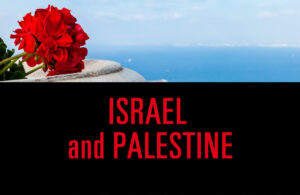 Mali
At the end of 2007 into the new year 2008 I went on this trip to Mali. At that time it still was a very common destination to go. Today many parts of Mali are very risky for touristic visits. Mali is a fantastic touristic destination, however, learning about the political and cultural diversities and conflicts must be part of any tour through the country.
This trip included places like the capital Bamako, cities of San, Ségou, Djenné, Mopti, Niafunke, Timbuktu, the Hombori mountains, the Dogon country, and the river Niger.
At that time I always took slides, therefore all pictures shown here are scans from those slides.
South Caucasus: Armenia, Georgia and Azerbaijan
The season was August, a perfect time to visit these countries in the South Caucasus. The year was 2019, there was no Corona, no need to worry about local rules, no need to avoid being close to people – pretty hard to imagine now. I went first to Armenia, then Georgia and finally Azerbaijan. This order was not arbitrarily, some borders were and are more difficult to cross for political reasons. Besides this, traveling was and is very easy and very exciting. You can experience an mixture of culture, lively nightlife, historical sites and modern architecture.
Pianist Zürich Avalugo
Suchen Sie stilvolle Pianomusik für Ihr besonderes Ereignis in der Schweiz? Dann bitte unbedingt hier nachsehen: Avalugo Pianist Zürich.
Start – Poly
Photography
Start of my website: it went online today!
Here you can find picture from all five continents and Antarctica, from many countries of this world. In Nature you can find landscapes, animals, flowers and trees, impressions with water. On The Way shows you situations and things you might encounter on your way. Lifestyle is how we, the People, are designing our lives.
More photos from many countries from all c
ontinents will be added soon. Please take a